Fall/Winter Programs
Posted on Aug 12 2019 by Aaron Heldt
---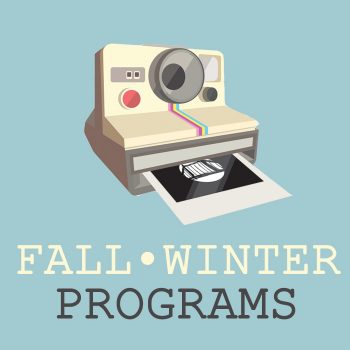 The Bridge Teen Center will release their fall/winter program lineup for teens on Friday, August 16 at 7:30pm during their weekly Friday Night Live event. Online sign-up begins Monday, August 19 at 2:00pm. All 100+ afterschool programs are FREE OF CHARGE and are holistically designed around the interest and needs of suburban teens. See the 2019 Fall/Winter Program Magazine now.

This semester programs include intro to computer programming, beginning piano, fall espresso drinks, motorcycle basics and much more. Many local Orland Park businesses and nearby community organizations volunteer their time to lead programs. This semester will include community program volunteers from Cooper's Hawk, Trader Joe's, Acorn Public Library, and more. Programs will be held after school on Tuesdays, Wednesdays and Thursdays between the hours of 2:00pm and 6:00pm.

On Friday nights, The Bridge Teen Center hosts their weekly Friday Night Live events from 7:30pm to 10:30pm. Every Friday night has a fun filled theme. From karaoke, open mic nights and live music from bands and musicians both near and far, there is always Friday night entertainment at The Bridge. Plus, delicious free food is always provided to teens from local restaurants.

"The Bridge is open year-round and offers some amazing opportunities for students and families throughout the school year," said Priscilla Steinmetz, Founder of The Bridge Teen Center. "Whether a student is looking for tutoring in a specific subject, amazing after school experiences, or a place to hang out with 150+ of their peers on a Friday night, we're ready to serve our students with excellence this school year."

Afterschool programs and Friday Nights are free to teens 7th through 12th grade. Their center is located at 15555 S. 71st Court in Orland Park, Illinois. There are no residency restrictions to join The Bridge Teen Center. To become a member one must complete a Student Membership Application online at thebridgeteencenter.org. Once completed and approved by Bridge staff, students will be able to sign up online for afterschool programs. See a complete listing of after school programs and Friday Night Live events at thebridgeteencenter.org.
The Bridge Teen Center is a nationally-recognized nonprofit community center that was designed around the needs and interests of teens in the suburbs. The Bridge provides free holistically-designed afterschool programming and a safe environment for Friday night entertainment. Monthly programs that help parents navigate through the teenage years are also offered. To date, over 8,000+ unique students from 128 different communities have been served by The Bridge. The Bridge is governed by a volunteer Board of Directors and is funded by individuals, businesses, and foundations in the community. For more information about The Bridge Teen Center, visit www.thebridgeteencenter.org or call 708.532.0500.