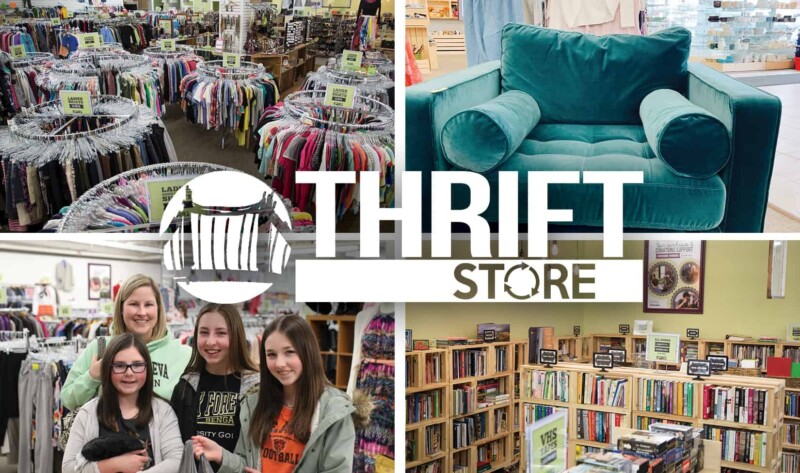 ABOUT US
The Bridge Thrift Store is the sister organization to The Bridge Teen Center. Founded in 2016, their mission is to provide ongoing community service and job readiness training opportunities for students as well as ongoing financial support for The Bridge Teen Center's free programs. The store currently provides 31% of the total operating budget for the teen center. The Bridge Thrift Store is open Tuesdays and Thursdays from 10AM to 7PM and Wednesdays, Fridays and Saturdays from 10AM to 5PM. The store is closed Sundays and Mondays.

SHOP OUR STORE
There's a treasure hunt every day at the store, with items including: furniture, clothing, glassware, home goods, antiques & collectibles, craft & repurpose items, tools & hardware, holiday items, electronics and much more. Scroll down to sign up for exclusive sales and announcements. Visit our store in-person and see for yourself all the many "thriftastic" finds.

HOW TO DONATE
We accept resellable donations of clothing, home goods and other items Tuesday through Saturday during our store hours at our donation trailer located at the back of our store. "Self-serve" donation receipts are available to you at the trailer.

Our donation trailer will close during periods of inclement weather consisting of rain, snow, ice, heavy winds, and/or lightning. To check the status of our donation trailer, view our stories on Facebook and Instagram @BridgeThrift.

Larger furniture items can be donated behind our store at the garage door labeled "Furniture Loading." Once parked, ring the bell for assistance. Please no dumping after hours.

DONATION PICK-UPS
Got several large items to donate? Schedule a furniture pick-up for 3 or more pieces. All pick-ups are limited to a 10 mile radius from our store. Items must be outside, or in a garage, the day of pick-up. To schedule a pick-up, have photos of items ready, and click below to complete a pick-up request.


Furniture Pick-Up Request


VOLUNTEER WITH US
We could not do what we do without the support of the many volunteers that serve at our thrift store. If you are interested in volunteer opportunities at The Bridge Thrift Store, click here.
FREQUENTLY ASKED QUESTIONS
What days do you restock the store with new merchandise?
Every single day new items are hitting the sales floor as donations are being processed, so stop in for some incredible finds! The best part is your bargain-hunting will support the free holistic programs at The Bridge Teen Center.

Do you offer sales and run promotions on items?
Yes, all the time. For information on the most recent sales and promotions, check out the sale board when you enter the store and grab the latest Thrifty Times newsletter for exclusive coupons. Don't forget to follow us on Facebook and Instagram (@BridgeThrift).

Can I purchase a furniture item today but pick it up at a later date?
Yes. In order for us to hold your item, you must pay the total sale price up front and present your sales receipt when picking up. We will hold your item for 1 business day at no cost. At the end of the 2nd business day, we will charge a rate of $10 a day for holding your item. Items will be held up to 4 business days after your scheduled pick-up date. On the 5th business day your item will return to the sales floor to be sold to another guest without a refund.

Can you deliver large furniture items that I purchased at your store to my home?
Yes, we offer delivery on furniture items to those within a 10 mile radius from our store. Deliveries will be made only on the ground level (no stairs) or inside a garage. This service is offered at a rate of $45 per drop off location and availability relies on our delivery volunteers.

After my furniture delivery, will you take my old furniture as a donation?
Unfortunately, we cannot take your old furniture right on the spot. All furniture pick-up requests need to be submitted and approved in advance.

Do you accept donations inside the store?
We ask that all donations be made at our donation trailer behind our store. Donations are accepted during store hours; however, we will temporarily close our donation trailer during periods of inclement weather.
What items do you NOT accept for donations?
Items we do not accept include firearms, used bed sheets & linens. Also, due to frequent recalls and product changes, we cannot accept baby cribs, car seats and other baby furniture. Furniture items that we do not accept include: pullout/sleeper sofa, large sectional sofa, piano/organ, non-flat screen TVs, mattress/box spring, entertainment center, china cabinet/hutch, infant furniture, armoire, trundle bed, bunk bed, hospital bed, water bed, futon or large appliances.
How can I be the first to see donated items hit the sales floor?
Volunteer with us! We have openings in a number of areas in our store and we work around your schedule. From clothing sorters, glassware cleaning, donation truck drivers, jewelry processors and more. To learn more and apply to volunteer with us regularly, click here.
Does The Bridge Thrift Store offer paid positions?
Absolutely! To see our open positions and apply, click here.
How can my teen join the Thriftastic Job Readiness program at The Bridge Thrift Store?
First, students need to be a member of The Bridge Teen Center. Once a free membership is approved, they can apply for the job readiness program.
After I have purchased an item, can I bring it back for a refund?
We put the FUN in no reFUNds. All sales are final and provide the funding needed to keep the 350+ annual programs at The Bridge Teen Center FREE for local teens and their families.
What payment do you accept?
We accept cash, all major credit cards, and mobile payments including Apple Pay, Google Pay, and Android Pay. All credit/debit transactions have a $5 minimum. We also accept personal checks on purchases of $10 or more.
Do you sell gift cards to The Bridge Thrift Store?
Yes! To purchase, visit the checkout counter inside our store and we'd be happy to assist you.
Do you have any other thrift store locations?
At this time, we only have one store located at 15605 S. 71st Court in Orland Park, Illinois. (Adjacent to The Bridge Teen Center behind Dunkin Donuts.) Our story is far from over so you never know what may develop in the future.

How do I call The Bridge Thrift Store?
You may call us at 708.614.6972 and leave a brief message with your name and phone number. Our team will return your call within 2 business days. (Don't forget, we are closed Sundays and Mondays). As an alternative, you may send an email to [email protected].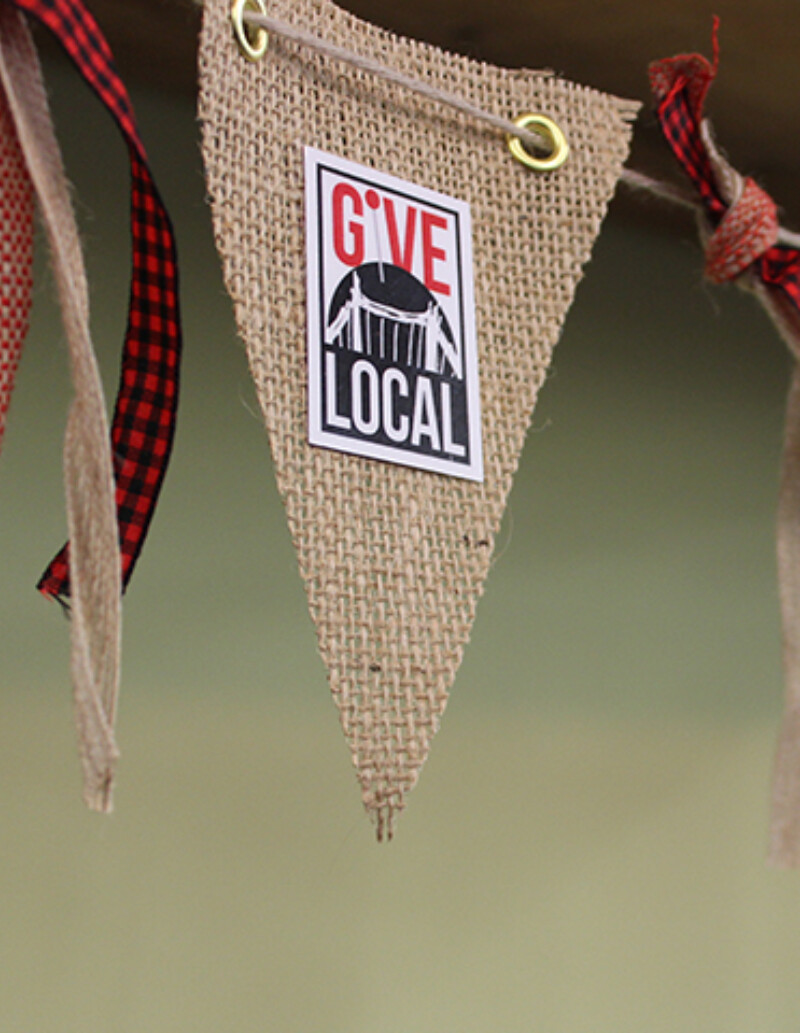 For general information:

708.532.0500 | [email protected]
For volunteer or student community service opportunities:

For volunteer or student community service opportunities:
708.532.0500 | [email protected]
To learn about volunteer opportunities at The Bridge Thrift Store, please click here.
To learn about student community service opportunities, please click here.
For students interested in volunteering, please complete the Student Membership Application.