PLANS FOR LIMITED STORE ACTIVITY - MAY 2020
DONATION PICK-UPS
Limited truck pick-ups will relaunch on May 6th.
For fastest reply, email [email protected].
Pick-ups will be scheduled for Mondays & Wednesdays ONLY.
At this time, we will only schedule pick-ups for 3 or more pieces of furniture.
Photos must be emailed in advance to [email protected].
Our staff will not enter any homes.
Items must be in open garages or outside before pick-up time.
Gloves and masks will be worn; a safe social distance will be maintained.
As usual, pick-up is limited to 10 mile radius.
TOUCH-FREE DONATION DROP-OFF
Our next donation drop-off day is TO BE DETERMINED.
Due to overwhelming community support we have modified our donation drop-off schedule. Always check here or follow us on Facebook and Instagram (@BridgeThrift) for announcements of future donation drop-off days.
Drop-offs are only accepted on posted dates from 11AM-4PM or until our donation trailer is full.
To help us process donations more efficiently, please consider pre-sorting your items. For clothing, we do not sell used underwear; damaged, stained or faded clothing; or severely worn shoes. For other goods, we are not able to sell non-operational, damaged, or extremely dirty merchandise.
Cars must follow posted signage on drop-off days.
Only one car at a time may drop-off.
For your safety and the safety of our staff, we are unable to provide you unloading assistance. We encourage you to bring your own help.
Special touch-free take-home receipts will be available.
Premises are video surveilled; dumpers will be prosecuted.
Usual list of "items not accepted" still enforced.
Due to the mandated closure of The Bridge Thrift Store, we are doing our best to respond to guests and supporters as promptly as possible. If you need assistance, email [email protected], message us through Facebook, or call 708.614.6972. Please note that email is the best option for a prompt reply at this time. Thank you for your ongoing support, patience and understanding.
BE HEALTHY AND SAFE.
---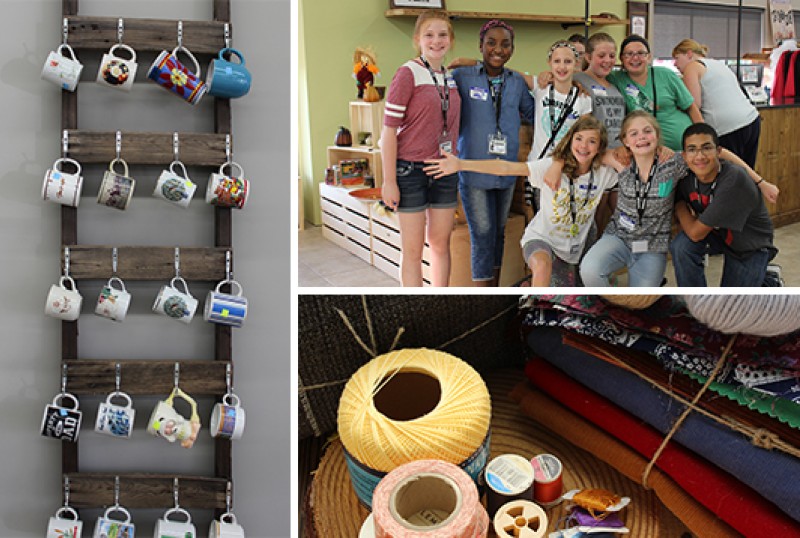 The Bridge Thrift Store is the sister organization to The Bridge Teen Center. The mission of The Bridge Thrift Store is to provide ongoing community service and job readiness training opportunities for students as well as ongoing financial support for The Bridge Teen Center's free programs. The store currently provides 30% of the total operating budget for the teen center.
The Bridge Thrift Store accepts donation drop-offs during operating hours, and also can pick-up larger items and/or estates by appointment (pick-ups currently take place twice a week). Items NOT accepted include:
Older TVs
Used bed sheets and pillow cases
Mattresses, waterbeds or box springs
Cribs, car seats, baby furniture
Firearms
The store is also always seeking volunteers and volunteer groups to assist with sorting, organizing, stocking, and more.
There's a treasure hunt every day at the store, with items in the store including:

Furniture
Apparel
Glassware
Home Goods
Antiques & Collectibles
Craft & Repurpose Items
Tools and Hardware
Holiday Items
Electronics & MORE!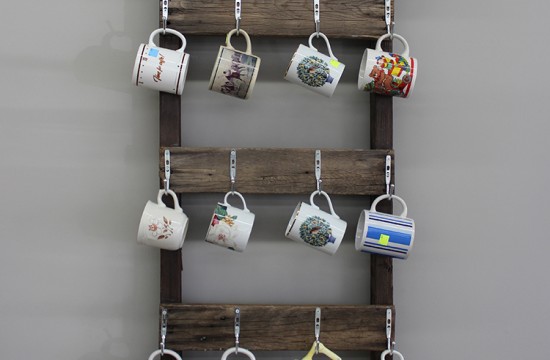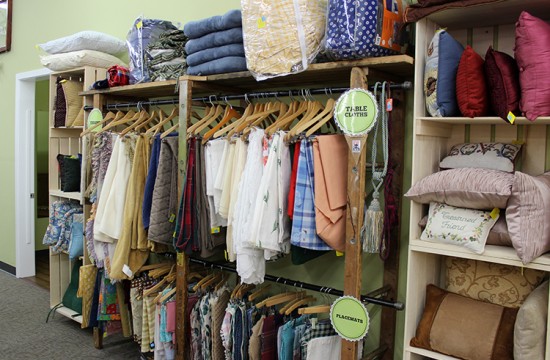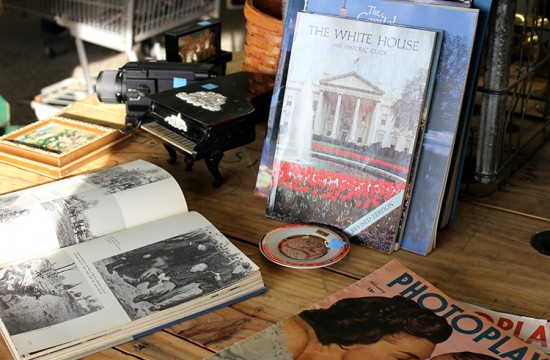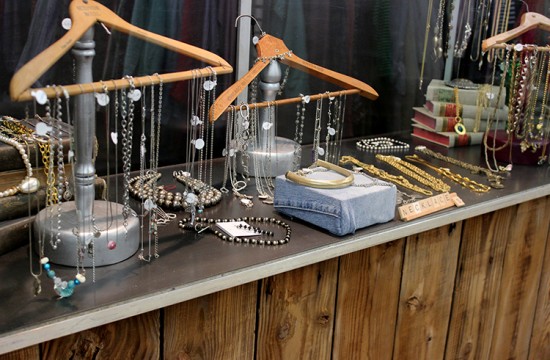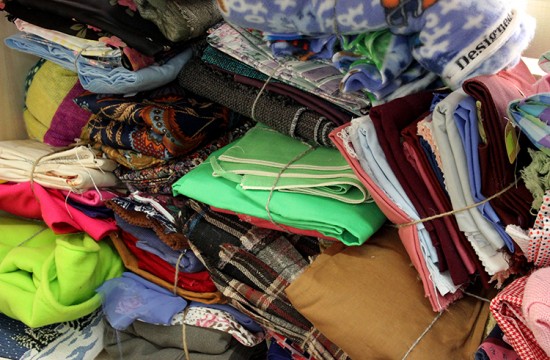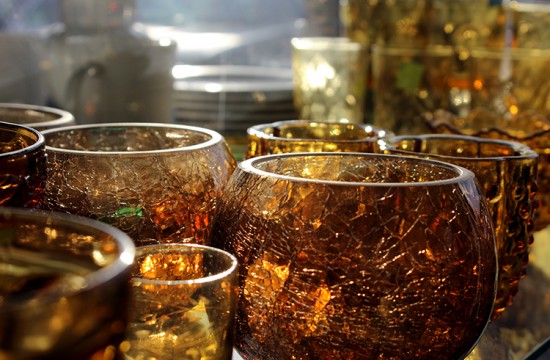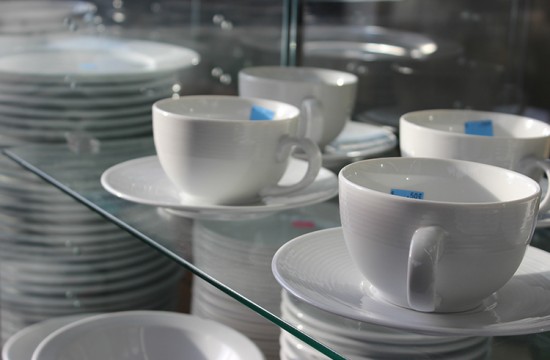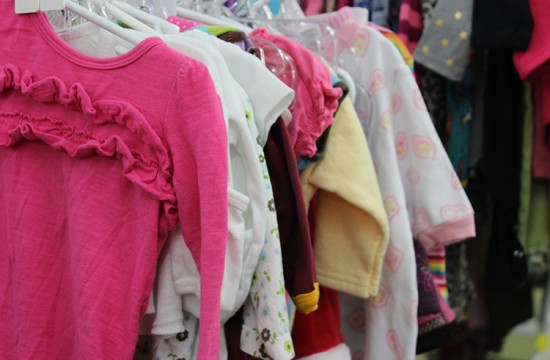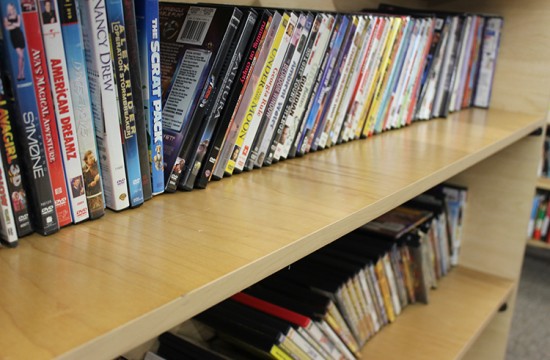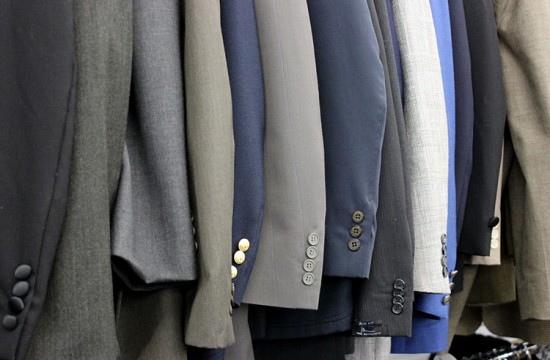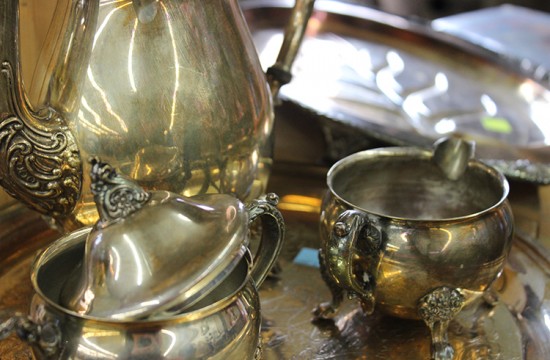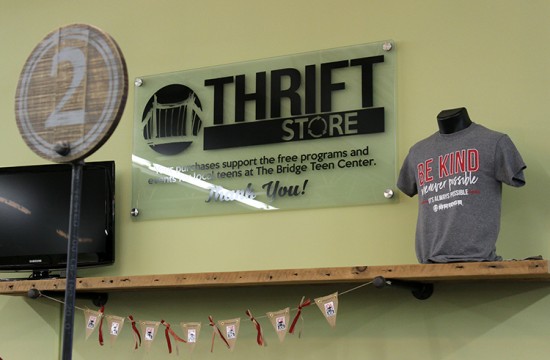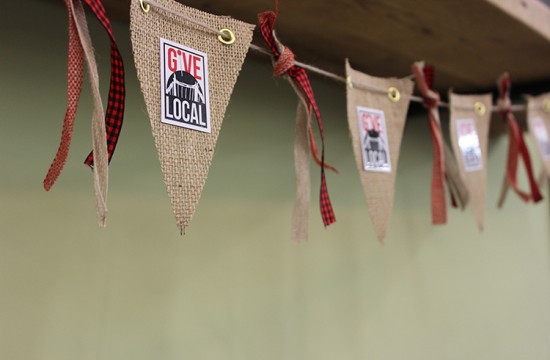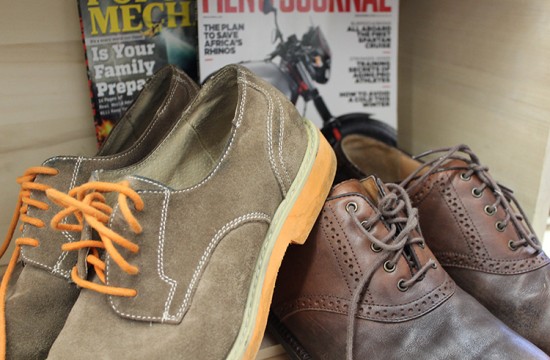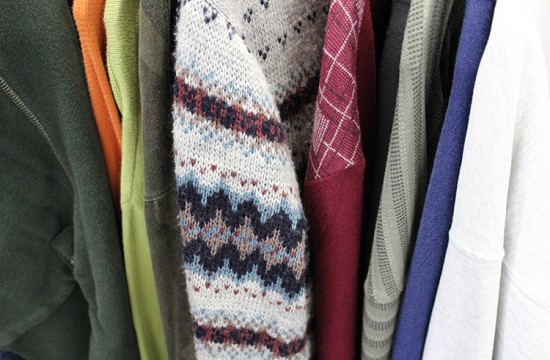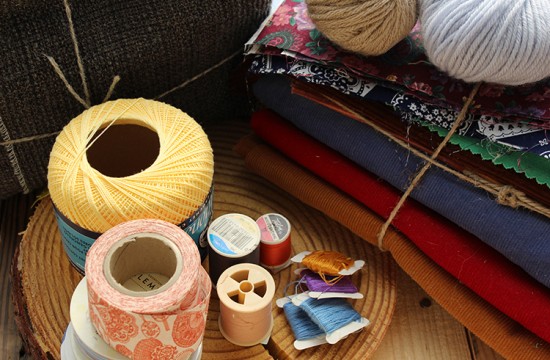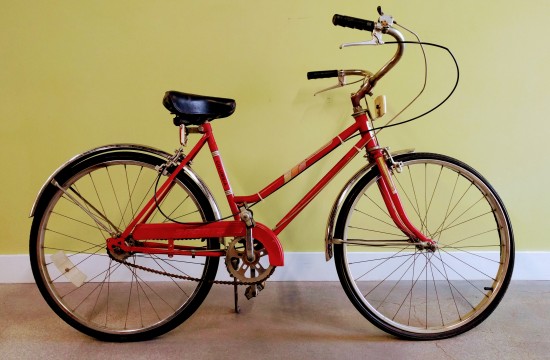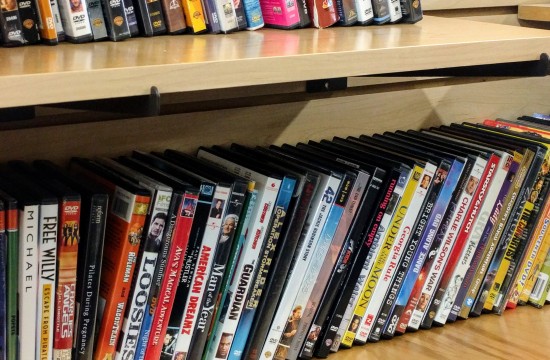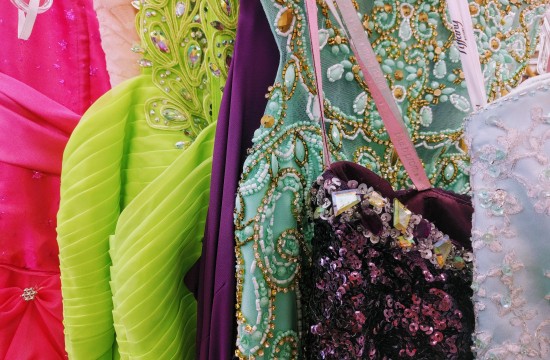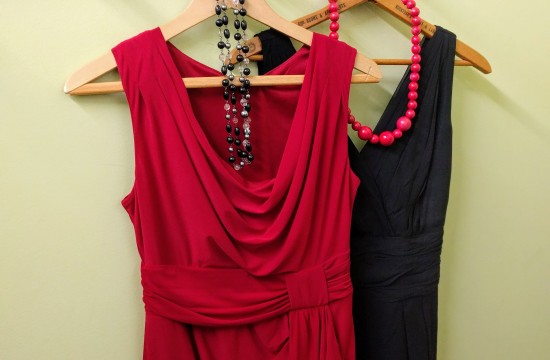 COMMUNITY SERVICE & JOB READINESS TRAINING OPPORTUNITIES FOR STUDENTS!