Posted on Jun 7 2017 by Esther Strausbaugh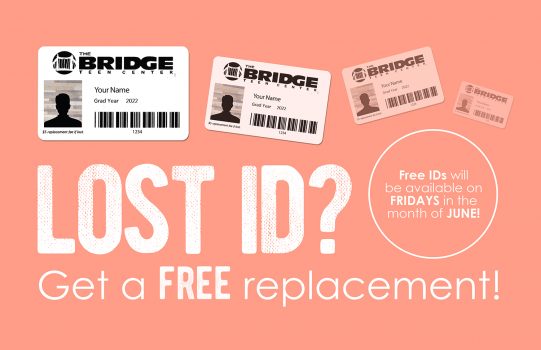 Students that need a Bridge ID replacement will be able to receive one at no charge on Friday nights during the month of June. Every Friday night, The Bridge Staff will have an ID station set up in the Life Skills area for students that need a replacement. Although ID replacements are free, lanyard replacements will be $2. Students are not required to have a lanyard. For more information call 708.532.0500.

To help us better communicate, students will also be asked to update their phone numbers that we have on file as they are getting their updated ID cards.

Click here to check out what we have going on during Friday nights in June!
---