Join The Bridge Teen Center...
---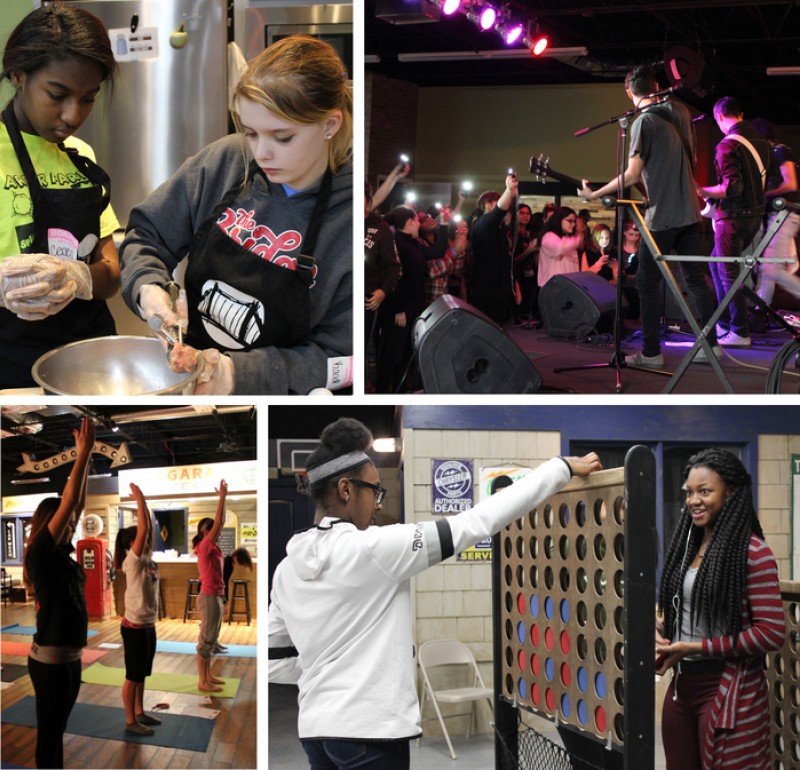 We consider it an honor and a privilege to serve our students, and we are excited that you are interested in hanging out with us. The Bridge Teen Center is here for YOU, and we want you to use our free programs and events however you would like.
Every student must complete a Student Membership Application (SMA) one time. Once that has been submitted and approved, you will gain access to unlimited free programs and events at The Bridge Teen Center through the summer after you graduate from high school.
Please review our ELIGIBILITY REQUIREMENTS and CODE OF CONDUCT.
Ready to complete the SMA?
To review some FAQs about Bridge membership, click here.
Not able to complete the application online? Stop by The Bridge Teen Center to pick-up a hard copy of the application or use our computers to fill it out. You can also print off your own hard copy by downloading a PDF version of the SMA here.
---
Please note that students without a completed and signed Student Membership Application on file are subject to a $5 cover charge on Friday nights.