Chefs' Auction 2020 provides unlimited Bridge access for 640+ students!
Posted on Mar 10 2020 by Aaron Heldt
---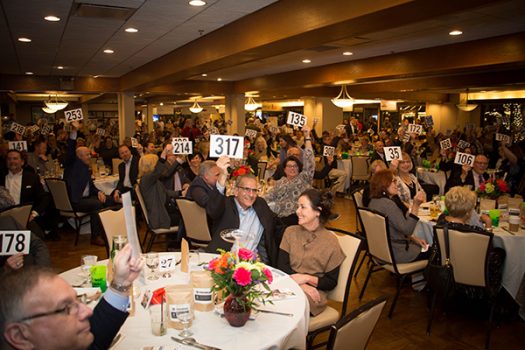 In total, our Chefs' Auction fundraiser raised over $193,000 which will provide 640 students with unlimited access to The Bridge Teen Center for one full year. Money was raised throughout the night from the event's live auction, raffle, silent auction and paddle raise. All proceeds from the event support the 350+ free afterschool programs and events held every year for thousands of teens from 128 different communities.
This year's event also marked the kick-off of The Bridge Teen Center's 10th anniversary year, having opened our doors in June of 2010. More anniversary surprises are planned throughout the year, but Chefs' Auction served as the official kick-off - complete with View Master reels highlighting the first decade and plans for the next decade, a Bridge Museum, and more.

Since 2010, our mission has been to provide free programs during afterschool and unsupervised hours where students can develop holistically in a safe environment. Over the last decade, we have provided nearly 9,000 different teens with a place to find hope, purpose and direction. Check out the video below, which was shown prior to our Founder Priscilla Steinmetz's powerful presentation.

THANK YOU TO ALL OUR SUPPORTERS!
We would like to thank each of the 14 restaurants that generously participated in this year's Chefs' Auction fundraiser. Not only did these establishment provide amazing food, but they also provided generous live auction packages that raised more than $80,000 collectively. Many also participated in the paddle raise portion of the event, which raised even more support for The Bridge. Thank you to the following restaurants:
Chuy's
City Barbeque
Connect Roasters
Cooper's Hawk Winery & Restaurant
Dancing Marlin
Farmhouse Academy
Franklins Public House
Joey's Red Hots
Nothing Bundt Cakes
P.F. Chang's
Rocco Vino's
Siam Marina
Texas de Brazil
Wooden Paddle
We would like to thank everyone for participating in this year's Chefs' Auction, including all online bidders, sponsors, silent auction donors, raffle donors, and event guests for their generous hearts. Chefs' Auction is one of our community's most highly-anticipated events, selling out months in advance every year. The incredible outpouring of community support is greatly appreciated and very humbling.

2020 AWARDS


Congratulations to Bridge volunteer Ron Kuipers for being inducted into The Bridge Builders Hall of Fame. We are honored to recognize our loyal "bus driver" for many years of transporting students to our facility after school. Ron's efforts have helped hundreds of teens find hope, purpose and direction through our free programs and events. Thank you, Ron!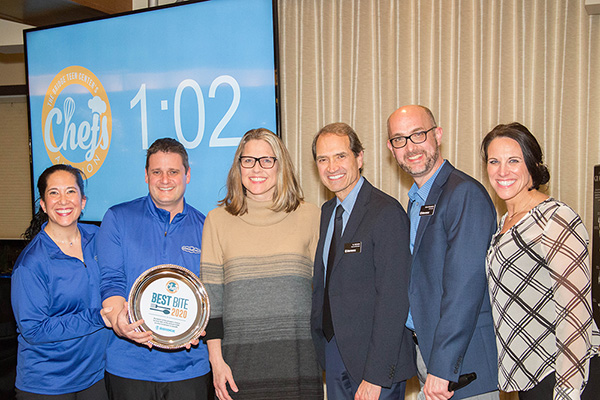 Congratulations to this year's audience-voted "Best Bite" winner, Nothing Bundt Cakes in Orland Park. The Best Bite award was presented by founding board member Al Ricchio (center/right) and The Bridge's first board president, Nancy Butterfield (center/left).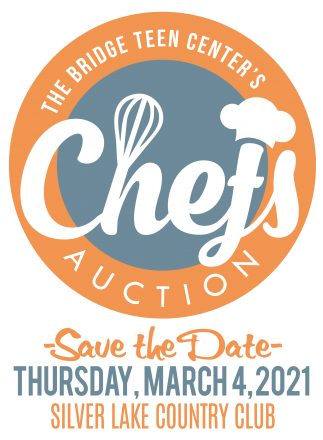 Thank you to Sandy from Four 12 Photography for all the photos from the night.
See all red carpet photos in an album here.