Bridge at Home: Bringing The Bridge to You
Posted on Mar 19 2020 by Aaron Heldt
---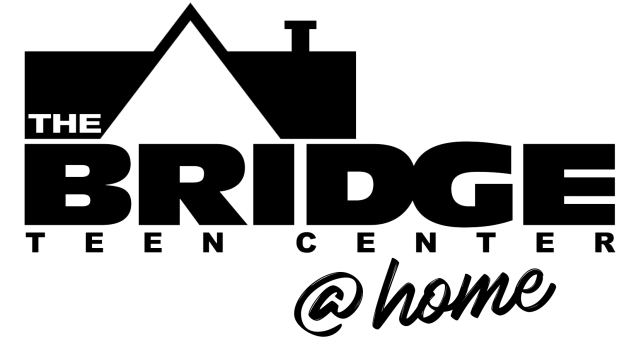 In the interest of continuing our commitment to serving our students and families, we have created some activities and interactive opportunities in a "Bridge at Home" kit that will bring The Bridge Teen Center to YOU during this unusual time.
"Bridge at Home" Program Guide:

Your "Bridge at Home" Kit:
Your kit will have everything you need to participate in some or all of the "Bridge at Home" programs and activities. See below: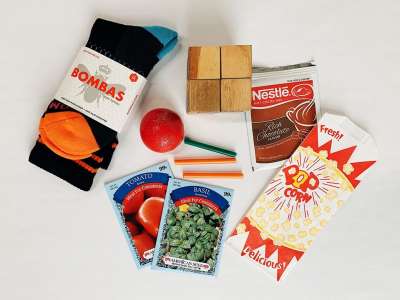 How to Pick-Up: (Keep Scrolling to Download)
Pick-up hours will be Thursday, March 19th from 3-6pm and Friday, March 20th from 11am to 3pm, while supplies lasts.
Pick-up location is The Bridge Teen Center, 15555 S. 71st Court in Orland Park.
All Bridge members (or their parents) may pick-up ONE kit.
When you arrive during pick-up hours, drive-up and park in the coned area.
When you pull-up, honk once and we will come out to your vehicle with a kit.
A limited amount of kits will be given out on a first come/first served basis (SANITIZATION IN MIND).
How to Interact:
For the best at home experience, be sure you are following @TheBridgeTC on Facebook, Instagram, Twitter or SnapChat..
FAQ:

Can I come in to tour The Bridge Teen Center? We are so grateful for your interest in seeing our space; however, for the safety of our team, we ask that you schedule a tour at a later date once the COVID-19 pandemic has ended. We appreciate your understanding.
My son/daughter is not a member of The Bridge. Can I still come and pick-up a kit? We are only offering take-home kits to current students that have Bridge memberships. However, students in 7th–12th grade can apply for a free membership here. Once your membership has been approved (we'll give you a call) you can pick-up your kit, while supplies last. Anyone can also download a (partial) kit below.
Can students still fulfill community service hours at The Bridge Thrift Store? The store is temporarily closed in an effort to keep our guests, volunteers, students and staff safe. If you are interested in scheduling community service for when the store reopens, contact Kelsey Van Dyken, our Volunteer and Job Readiness Program Coordinator at 708.532.0500 Ext 108 or [email protected]
How long will The Bridge be closed? Read our latest COVID-19 statement here.
---
UNABLE TO PICK-UP?
(You'll be missing some of the supplies and items from the kit, but it's better than nothing!)