Sky Zone Grand Opening benefits The Bridge
Posted on Dec 16 2016 by Rob Steinmetz
---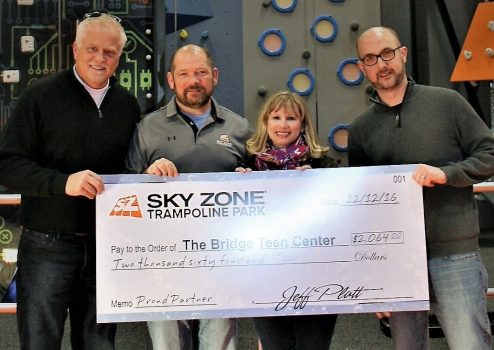 For the official Sky Zone press release about this Grand Opening benefit, click here.
THANK YOU to our good friends at Sky Zone, especially David Parker (Director of Operations) and Jon Rump (Marketing Director) for "giving local" in support of the teens and families served by The Bridge Teen Center. Welcome to the community, SkyZone!
Pictured: Jon Rump, David Parker, Mandi Speakman (Program Associate for The BTC), and Rob Steinmetz (Founder of The BTC).