May Membership Month
Posted on Apr 18 2022 by Aaron Heldt
---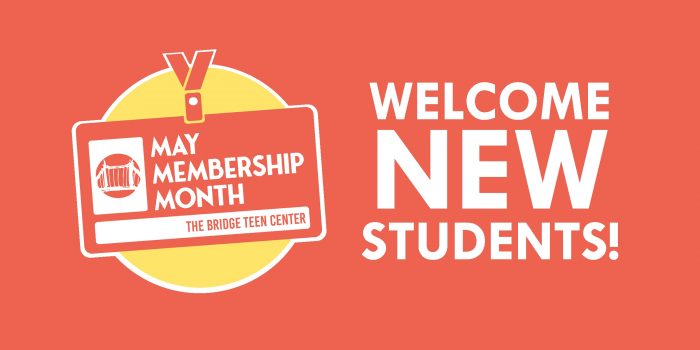 The Summer Semester is approaching and we want all new students (especially incoming 7th graders) to learn how to maximize their FREE membership during May Membership Month. To get started:
Complete a Student Membership Application (SMA)

Schedule a Family Tour

Come Meet our Team & Maximize your Membership

Leave ready to Sign-Up for Summer Programs on Wednesday, May 25th @ 2:00pm
Complete a Student Membership Application (SMA)
Your first step will be to submit a Student Membership Application (SMA) online. Student membership is FREE to teens in 7th-12th grade. Beginning Monday, May 2, 2022, current 6th graders (going into 7th grade in the Fall) can apply for a FREE membership and begin enjoying programs this summer once your application is approved. Students and their parents/guardians may apply for membership online RIGHT HERE.
Schedule a Family Tour!
During the month of May, we are offering many opportunities for new students and their family to tour our space. A family tour is not required but strongly encouraged. All family tours must be scheduled in advance. Family tours will last approximately 20 minutes. Click the button below to see available times and schedule a tour!


Meet our Team & Maximize your Membership
A family tour will provide a great opportunity for you and your family to meet several members of our team. It's also an opportunity for us to learn more about you, answer questions, and provide great tips to maximize your membership during your time at The Bridge. Plus, all families that take a tour will receive a FREE "welcome kit" that will include a Summer Program Magazine - your guide to upcoming summer programs.

Summer Programs
In June, July and August, we will offer a wide variety of in-person programs and hangout opportunities during the week for students. The Summer Program Magazine will be available beginning Friday, May 20th and online sign up will begin on Wednesday, May 25 at 2:00pm. All afterschool programs will require advance sign-up.

Friday Nights
Our ever popular Friday Night events take place every other Friday Night from 7:30-10:30pm. Friday Nights include fun themes, games, outdoor activities (weather permitting) and free food samples from local restaurants. Advance sign-up is NOT required for Friday nights. Drop-in anytime during the night. Doors open at 7:30pm
Thriftastic Job Readiness Programs
Our customized Thriftastic Job Readiness program is also available for students in 7th-12th grade wanting to gain experience in a thriving retail environment, build their resume, and gain skills for the future. Applications for these positions must be submitted by Friday, May 27th. Click here for details and to apply.