---
With more than 400 volunteers involved at The Bridge Teen Center each year, it is no secret that the support of the community is what has propelled us into the national spotlight as a leader in the world of teen-specific afterschool programming. Our volunteers are part of our Bridge family, and we hope you will consider joining our team in whatever capacity you are able. Even one day a month can make a huge difference at both The Bridge Teen Center and The Bridge Thrift Store. If you have any questions or need any additional information, please reach out to our Volunteer Coordinator at 708.532.0500 or volunteer@thebridgeteencenter.org. If you want to apply to volunteer now, please click here.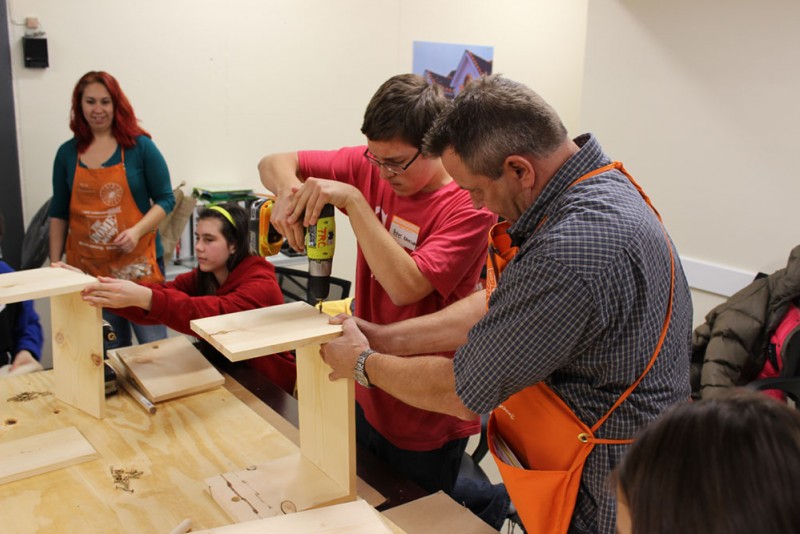 Ways to Volunteer
Levels of Volunteer Involvement:
1. Facility Volunteer: During office hours (10–6, Monday-Thursday), volunteers can answer phones, file, enter data, prepare mailings, and perform other administrative tasks. While out in the community, volunteers can help promote The Bridge by distributing printed materials and posting on community bulletin boards.
2. Program Volunteer: Individuals, groups or businesses can volunteer to lead a program based on their interests, expertise and passions. Examples: teach an art class, lead a parent seminar, conduct music lessons, lead culinary demonstrations, or run a fitness program.
3. Bridge Volunteer: Students are drawn here because of the programs and events we offer, but come back because of the relationships we build with them. Whether serving weekly or monthly, Bridge volunteers connect with students and help provide a positive, fun and safe environment. Examples: weekly afterschool and monthly Friday night support.

Qualities of Levels 1-3 volunteers:
Agree with and support the mission of The BTC
Faithful, responsible, teachable and available
Qualities of Level 3 volunteers:
Faith/morals/values consistent w/ those of BTC
Honest about weaknesses in appropriate manner
Sense of humor and like to have fun
Understand the unique dynamics of age group
Willing to learn more about this age group
Genuinely love and enjoy students
---
Getting Started
The Bridge Teen Center wants every volunteer to serve based on their skills, interests, and passions. More importantly, we want your volunteer experience to be as fulfilling for you as it is for the students we serve. Every volunteer is required to complete an application, an in-person interview, and training (intensity of training depends on volunteer role). For the safety of our students, all volunteers who work with students are run through the national sex offenders list and are subject to background checks.

To apply to volunteer, please click here.
"Most Wanted" Volunteer Roles:
Thrift Store volunteers (Mondays-Saturdays)
Afterschool bus drivers & sub drivers (Tuesday, Wednesday, Thursday)
Afterschool support (Tuesday, Wednesday, Thursday)
Tutors (Math, Science, English)
Friday night support (Once/month 7-11pm)
Sound tech for concerts (Once/month, 6-10pm)
Flyer Distributors (Palos, Oak Forest, Mokena, Frankfort)
Afternoon summer support (Ideal for college students)
Seasonal cleaning (Ideal for groups)
Video projects (Recording programs, Promo videos)
Download Our Volunteer Brochure
---
Community Service for Students
Get community service hours any Monday-Saturday at The Bridge Thrift Store by sorting items, organizing inventory, and greeting customers. This is a year-round opportunity for individual students or student groups. Community service letters are issued to verify service hours.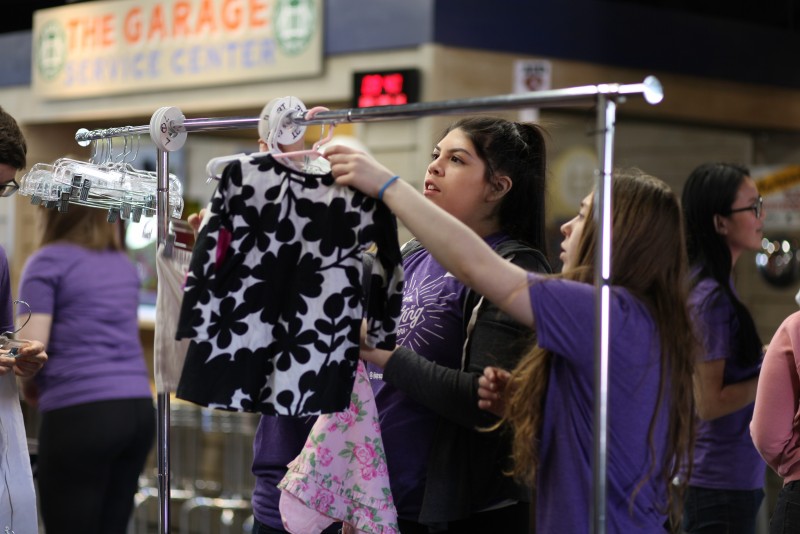 High School Volunteer Opportunities
Lead an afterschool program: Pick a talent or interest and help lead a program. Plan an art project, lead a cooking demo, or teach a musical instrument. Available to active Bridge students only.
Use a special skill: Are you good at something like photography, video, writing or decorating? Volunteer to help take pictures at events, decorate for special events, or assist with special projects.
Juniors & Seniors: Tutor and offer homework support to students in a subject you excel at or enjoy, or help set-up on Friday nights (5-7pm).
Global Youth Service Day: Inquire about how you can get involved with Global Youth Service Day, the world's oldest and largest day of youth service right here in your community!
For more information, contact our Volunteer Coordinator at 708.532.0500 or volunteer@thebridgeteencenter.org or see any staff member.