Shortly after The Bridge Teen Center opened in 2010, Founders Rob and Priscilla Steinmetz began to see first-hand the significant role of community in launching and sustaining the organization.
As a result, the Bridge Builders Hall of Fame was created as way to honor those who play a significant role in the overall growth of the organization as donors, volunteers and advocates for our mission.
We are honored to celebrate these Bridge Builders Hall of Fame inductees with you in chronological order:
---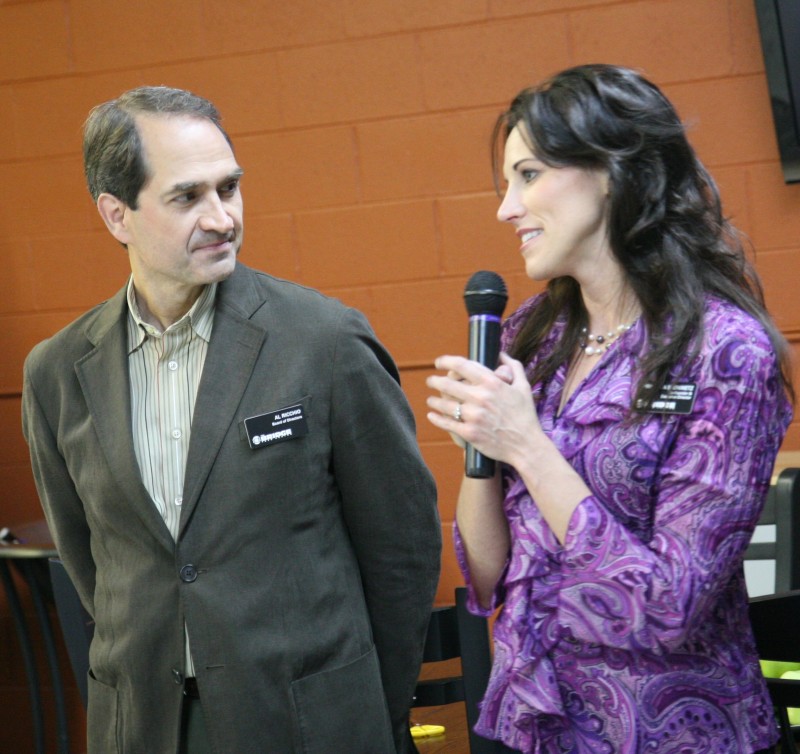 Al Ricchio (2010)
The first person to ever hear about the vision for The Bridge Teen Center, Al was also the organization's first volunteer and first board member. Affectionately referred to as "The Godfather" of The Bridge Teen Center, Al's passion for the mission of The Bridge and his leadership are felt to this very day.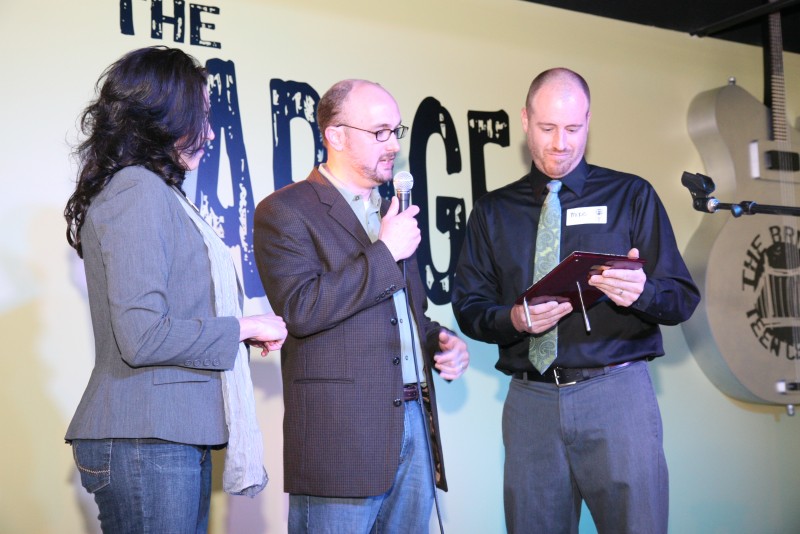 Mike Lunsford (2011)
Mike volunteered his time as our General Contractor on the original Bridge buildout (2,400 square feet) in 2010, then again when we doubled our space in 2011. Never accepting a dime of payment for his services, Mike's giving heart literally helped build The Bridge Teen Center.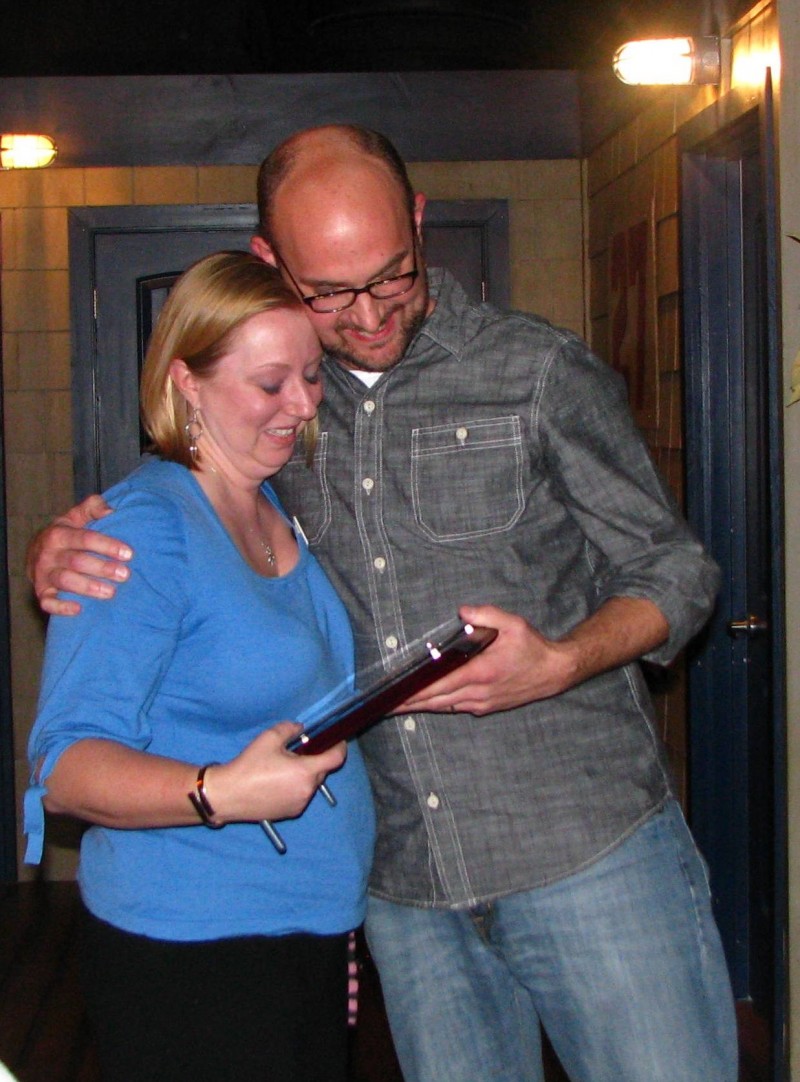 Melissa Ferriter (2012)
Learning about the vision for The Bridge back in 2009 at a community event at Tinley Park High School, Melissa got involved immediately and helped raise thousands of dollars before our doors ever opened. Her passion for the arts also helped shape our Expressive Arts programming at The Bridge.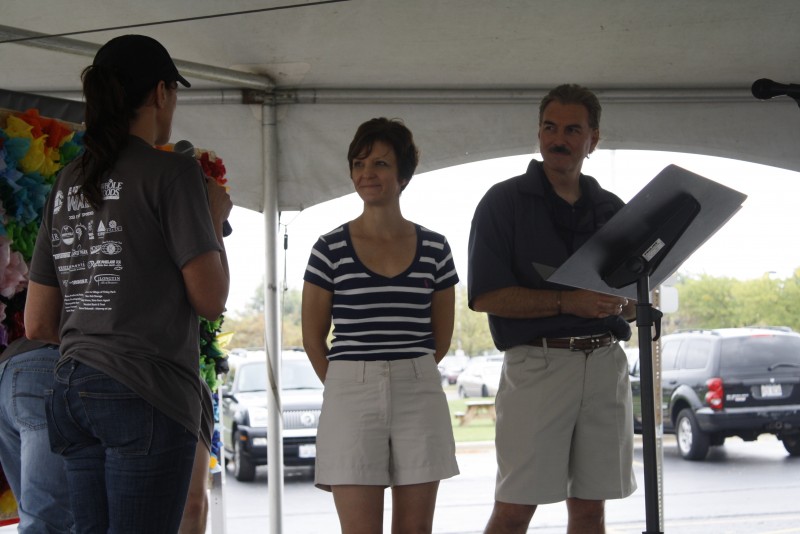 Lucille Persson (2013)
Awarded posthumously, Lucille's family has had a profound impact on The Bridge dating back to 2011. With a charitable trust created in her memory, Lucille's children elected to generously support The Bridge with ongoing challenge grants that have raised several hundred thousand dollars in her memory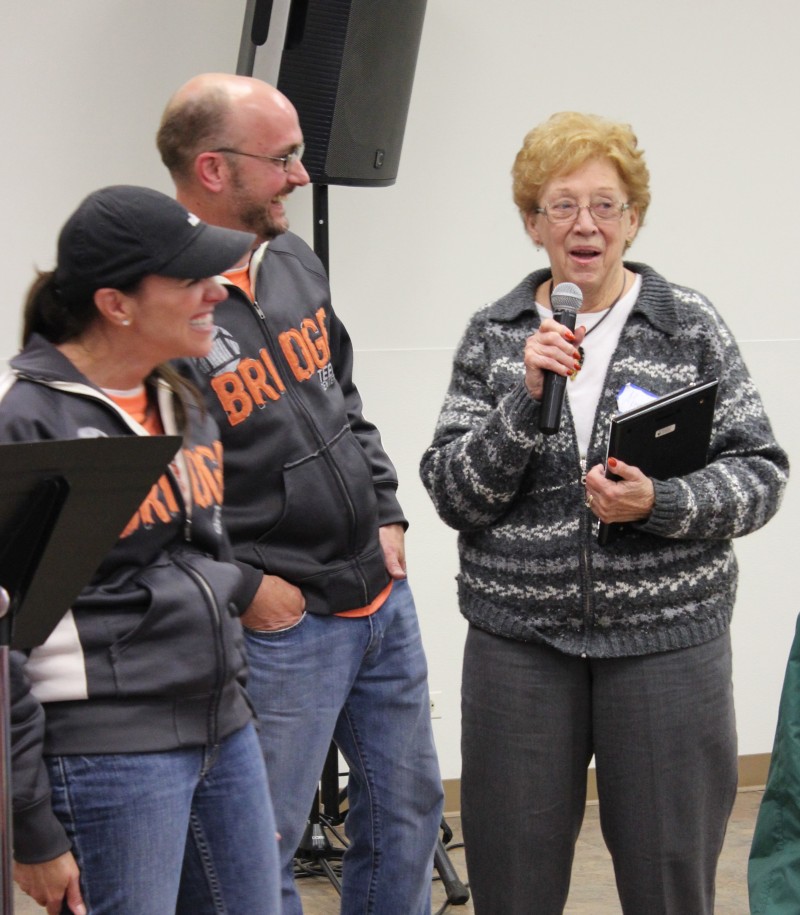 Marilyn Aspan (2014)
Marilyn is a retired English teacher who has volunteered at The Bridge since our doors opened in 2010. Marilyn has tutored students, assisted with a wide variety of administrative tasks, and is one of The Bridge's most passionate advocates in the community.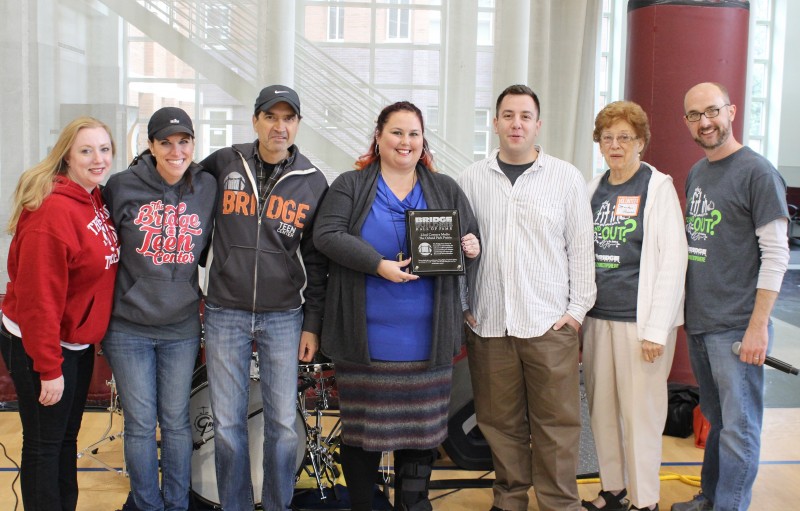 22nd Century Media/The Orland Park Prairie (2015)
Anyone who lives in Orland Park knows how frequently The Orland Park Prairie covers Bridge-related stories and events. The Prairie's incredible impact on The Bridge Teen Center can be directly related to hundreds (if not thousands) of students finding their way to our facility.